OVERVIEW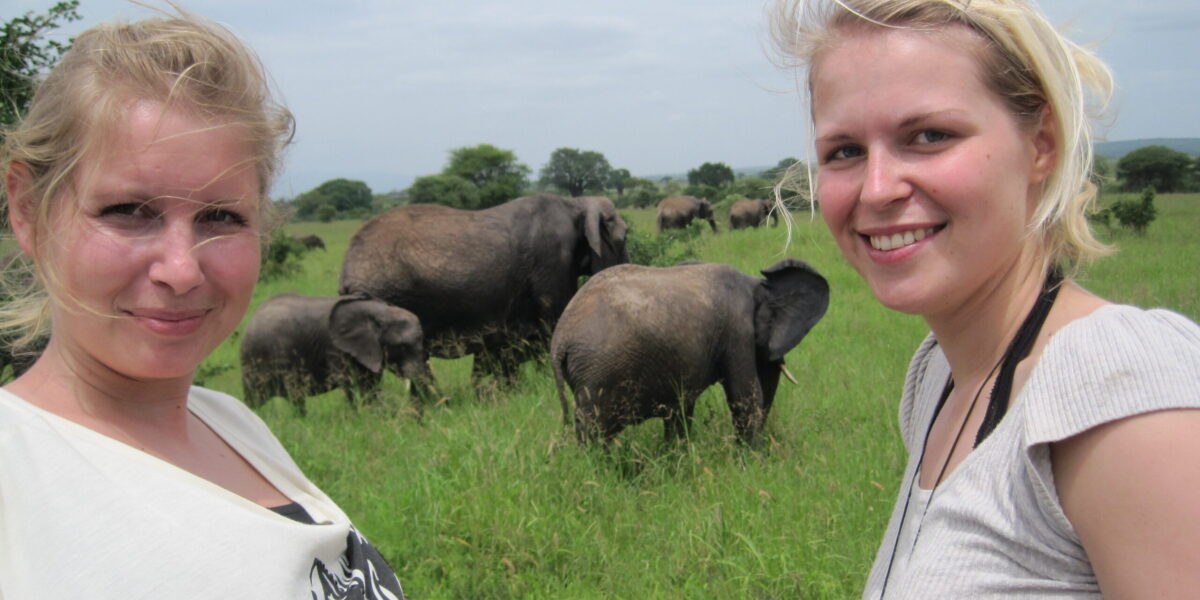 Overview
Gap Year is essentially the time when people aim to break free from their comfort zone and step out of the box, to know the unknown and walk down the hidden trails, do things that they've never done before and learn more through experiences. We all know that ardent traveler always has a checklist at the back of their mind, which they plan to follow during their journeys and tick off as much as they can.
Most gap year travelers tend to opt for volunteering opportunities abroad, which has its own invaluable advantages – experiences that one may not attain otherwise. These experiences stay with a traveler for a very long time; sometimes, even forever! It often helps the traveler in finding his/her true passion and redirects life for good.
Want to see the world? Want to make a positive difference? If so, then Amani Hostel may be the solution you're looking for. Amani Hostel Volunteering is a leading international youth development charity that supports 17 to 25-year-olds on worthwhile and challenging volunteering placements around the world.
Amani Hostel starts on selected start dates every month throughout the year and participants can join us for up to 4 weeks at each destination. Volunteers are provided with an extensive pre-departure support service, airport pickup, orientation, meals, accommodation, project transportation, and local support.
The majority of participants are first-time solo travelers, therefore safety and support are our top priority to ensure you have a positive volunteering experience.
More than just an opportunity to take photos and do some traveling, the Amani Hostel mission is to provide young people with inclusive opportunities to make a positive impact both on levels both individual as well as global. Amani Hostel offers volunteers a chance to connect in a meaningful way beyond their home communities while building valuable life skills.
The program also promotes an increased appreciation for unique art and cultures. We value the contribution that young people can make, and we believe that they have the power to to drive positive cultural change worldwide. The end result is a world where young people are responsible global citizens, taking personal accountability for the world around them and contributing to a more caring and tolerant society.
Placement options vary in duration from 3 to 11 months, providing the opportunity for longer-term impact and sustainable benefits for volunteers and local communities in Africa
Build a cultural foundation for tomorrow's global society. Sign up with Amani Hostel Global Volunteering, and turn put your adventure to work changing the world.
Our International Team will work hard to provide extensive levels of support in the build-up to your trip. From our online chat service to email support and telephone conversations, our team are always ready to help. All international volunteers with Amani Hostel will receive a Volunteer Handbook. This detailed hand guide will provide you with all you need to know in the build-up to your trip. From visa guidance to suggested packing lists, this will be the ultimate guide, helping you plan for your volunteer trip abroad.
Sometimes it can be difficult to picture yourself abroad without yet being there. We, therefore, do our best to further manage expectations before you arrive through a variety of informative and action-packed videos on our Amani Hostel Vimeo channel. These clips help provide you with a visual perspective of what you can expect during your time volunteering with us. Our webinars are not to be missed either. Running on selected Tuesdays, at 4pm UK time, our International Team provides invaluable advice for your upcoming trip. Each webinar covers something different. Our pre-departure webinar covers all of the essentials you need to know and do before joining us abroad.
Our program preparation webinar is more project-specific; with advice and information for the time you will spend on placement. Finally, our safety webinar offers you some top tips on how to manage your safety and wellbeing across the pond.
For those who are simply interested in learning more about Amani Hostel, our team also runs an introductory webinar. This provides an introduction to the volunteer organization, our background, goals, and volunteer opportunities overseas.
Teaching and childcare volunteers may wish to take their program preparation even further, through a 60-hour online TEFL course. This is the perfect introductory course for working with children and teaching English abroad. Participation in this course enables international volunteers to acquire key skills whilst working towards an internationally accredited certificate.
When you arrive in each country for your gap year volunteering programs, you will receive an orientation from your in-country team. This day will usually be broken down into two components. The first portion will usually be dedicated to all the theoretical aspects, from 'dos and don'ts', to safety aspects, project information and team introductions. The remainder of the day is usually used to introduce you to the local area.
The local team will teach you how to locate every essential you may need during your time. They will also be able to help you arrange your money and a local SIM-card. Please note that the exact itinerary of the orientation will vary from country to country.
If you have not traveled much before, it is really hard to know what to expect. When anticipating their time overseas, many international volunteers (and their loved ones) are often concerned about safety and security. Although we can never guarantee volunteer experiences to be 100% trouble-free, we have taken all necessary precautions to ensure our programs are as safe as possible.
Every program that Amani Hostel offers has been personally inspected and selected by a director of Amani Hostel. We have lived in the accommodation, experienced the orientation, and worked on the projects. Through our frequent visits and daily communications, we have built strong, trusting relationships with our local staff.
In the unlikely event that something was to happen, volunteers have various layers of support available to them:
Local Team.
Project Staff.
Amani Hostel International Team.
Projects are monitored on an ongoing basis to gauge volunteers' experiences. With the help of volunteer feedback, we are able to continually improve our placements and volunteer opportunities. Security and safety are frequently assessed as part of this. We ask our participants to raise any concerns with our local or International Team. This ensures that these can be addressed and/or resolved as readily and appropriately as possible.
Through pre-departure and in-country guidance, we do our best to prepare our international volunteers for their time abroad. All participants are provided with a comprehensive safety briefing during their orientation period.
Our local teams will go through everything from project introductions, to emergency procedures, how to use local transport, and cultural differences. During this period, our team also provide participants with a full list of the important contact numbers.
Listed below are some general safety tips:
Be modest with the amount of jewelry worn in public.
Do not drink tap water.
Be cautious of beggars or crowds. Incidents can occur when confusion distracts you.
Be cautious about removing money from public.
Always try to know where you are going before you attempt long journeys. Be especially careful at night.
Use reputable transport only. Our local staff will be able to recommend some during orientation.
Try to keep in groups at night and never walk alone along dark, empty streets.
The recognized tourist areas can be considered potentially high-risk areas for pickpockets and thieves.Leave your valuables behind before a night out in the town.
For traffic safety, always keep looking to the left and right and walk slowly when crossing the road.
Do not accept drinks or food from strangers.