CONSERVATION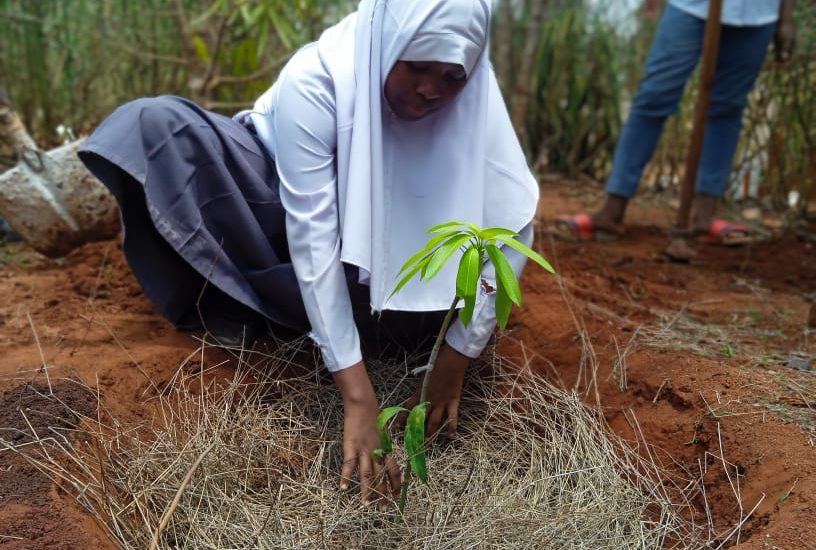 Conservation and Environmental Project in Tanzania
Located on the outskirts of Arusha and in Tanga regions currently, a lot of villages face a lot of environmental degradation that can only be addressed effectively once the issues of poverty and rapid population growth form part of the solution.
Overview of the project:
The project needs dedication and innovative techniques to be applied to turn these eye-soaring and disused quarries to scenic havens teeming with a plethora of indigenous plants, animals and birds making a sustainable income for the communities.
Volunteer work activities will include
Quarry restoration Project, from eco- designing /architecture (a practical example of an ecotourism accommodation), inclusive of sustainable energy and passive solar house design, walkways, the information center.
General conservation activities as required in reforestation, i.e. preparation of the nurseries and transplanting of trees.
Identifying and recording flora and fauna.
Preparation of Outdoor/environmental education kits for school children and the communities.
Community income generation projects based on ecotourism trends.
Environmental Enterprise Development initiative, (In Partnership with Community Organizations and Local Government Offices).
Are any special skills/qualifications required?
No, formal qualifications are required to join this placement, but it would be great to have people with a background in zoology, biology, the natural sciences, or landscape designing, for example.
Volunteers are ambassadors, so the most important thing they can bring is a commitment to the project and a willingness to share their skills and experiences with local people.
During the placement, volunteers will work alongside a Tanzanian counterpart so that when they leave Tanzania, the knowledge that has been shared between them is not lost.
To encourage cultural tourism, social welfare, and nature conservation the communities will be trained in tour guiding and conservation skills.
What type of skills will be gained?
The personal benefits of volunteer work are widespread. Every volunteer will leave their placement with new 'soft skills in communication, problem-solving, and teamwork. But some of the more practical skills they will use include research, negotiation, and advocacy, as well gaining a much better understanding of the environment, volunteering is also very fulfilling.
The volunteers we have worked with in the past have all left with a greater sense of independence and often confidence, as well; having traveled and worked in a completely different community to their own.
What is the value of these placements to the conservation of the area?
All the projects focus on people and their role in the environment. Local people, for local people, set them all up and the volunteers will be helping them realize their goals.
The projects' value comes through sustainability, meeting the needs of local people and the environment at the same time.
When you join the project, you will have a set of clear guidelines for your work. We hope that this will not only make the best use of your skills but also help you realize that you are making an important contribution to the community. Through community work and field-staff guidance, you will gain an intimate understanding of the successes and challenges confronting the rural communities of Tanzania.