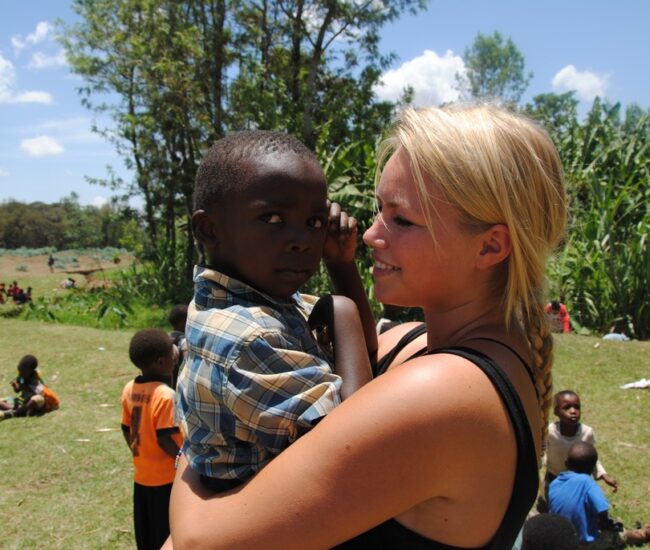 Group Program for family, school, college, university, and corporate groups
Minimum participants 5 – Maximum participants 35
Ideal length 2- 10 weeks
Estimated Costs $900-$1600 for volunteering and Adventure program from grouped travelers i.e Safaris but the costs depend on the duration of the program.
Can be customized to tailor travel, rural experience, educational need, or any other visions
At Amani Hostel, we feel very proud to organize meaningful volunteer and Travel abroad experiences for hundreds of groups (family, school, college, university, church, and corporate) and thousand of individual volunteers.
Group interests range from cultural immersion to travel, humanitarian services to education. Our custom itineraries are always assembled with great care and led by our experienced coordinators and staff; you can apply to join other volunteers in living together and do the same voluntary work. The process of putting together a customized program for your group begins with an email or phone call from a group member representing the group.
Whether you are a teacher, a member of a professional organization, or someone looking to travel with friends and family, we will work together with you to develop a program area, establish goals, and create a rough draft itinerary. Using your feedback, we will contact our guides and in-country coordinators to build a final itinerary that best meets the group's interest and vision but keep in mind that this package will be a mix of Adventure activities and voluntary work.
Are you with a group of more than 5 people? Are you interested in developing your own itinerary for volunteering and travel? We assure you affordable, unique, small group volunteer travel programs – setting you out on an unforgettable journey to these amazing, worldwide destinations.
READ ABOUT  GROUP TRAVEL HERE
FOR MORE INFORMATION ABOUT STUDENT SAFARI  2022-2023 PLEASE CLICK HERE