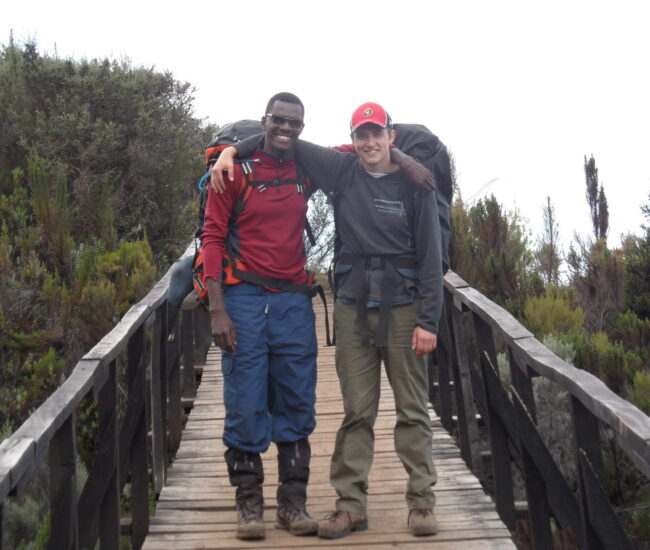 Fundraising is a fantastic way to help reduce your own travel expenses while helping out with some of your volunteer project areas monetarily.
Interestingly, many international organizations and private associations are more than willing to donate money for a good cause – like volunteering abroad, international teaching, or helping an Asian community with conservation.
Many of the volunteers who work with our program are very successful fundraisers. Although it may seem a daunting task at first, you may be surprised at how easily you can obtain substantial funds to support your journey. 
Mostly, the volunteers choose to cater to their local community by writing letters to ask for support, or even administering community events – like concerts, art shows, game programs such as bingo, and bake sales.
Also, other fundraisers receive donations from private enterprises, local companies, and international organizations, because these companies love to lend a helping hand to volunteers. Fundraising is a perfect opportunity to inform others of what you are going to do, and it will allow you to get the assistance that you may need – making your international volunteering dream a reality.
In order to aid you in your fundraising activities,
AMANI HOSTEL will send a letter to the organizations that you request, which will prove your commitment as a volunteer. If you need us to help out, just let us know and AMANI HOSTEL will help you in your fundraising endeavors. Every little bit helps, and with fundraising, you may be more able to embark on this wonderful journey – every volunteer should consider the hopeful possibilities of fundraising work. 
Suggested steps for fundraising:
Instructions on how to process donations. 

Tips for successful fundraising 
AN INTRODUCTION TO FUNDRAISING 
Begin by listing people and organizations that you know and trust, because these people will be the first to help you achieve your goal. You should ask everyone you know (and even some you do not know) to contribute to your cause – you never know who will be willing to donate. 

Write your goals, hopes, and reasons for volunteering. When writing your fundraising letter, explain how their donation will make an impact by allowing you to meet these goals while helping a community in need. Please remember not to write too much information, but just write clearly, precisely, and to the point. This will help donors to know about your desires for them to aid in a good cause.

You may find that asking for a specific amount of money is the most successful approach. Let them know the total amount that you are hoping to raise. You may even want to outline the specific cost, perhaps daily expenses, of your program. 

When approaching companies, express a sense of urgency. This limits their time to decide as to whether or not to donate – you will find this easier because you will be forewarned as to whether you should keep trying with other organizations or not. 

Please acknowledge all contributors with a thank you letter, which recognizes and praises their help. You will want to be as polite and thankful as possible, so you may choose to write a thank you letter and include a printed list of your supporters' names. Some volunteers like to host a small open house before they leave on their expeditions to publicly recognize and thank supporters.

Promise to reward your contributors with a follow-up presentation about what occurred during your volunteer work. Offering to give a presentation upon your return is a great way to secure funding from religious organizations, civic groups, alumni associations, educational institutions, and just about all contributing organizations. When you are away on your Asian or African journey, keep in touch with your donors by writing e-mails or reports from your field. Evidence, like pictures of the community that you worked with or the children that you taught, of your actions abroad helps people to better understand and see where their money has made a difference. Pictures of you working overseas can be good reminders of how their money made a positive impact on the world.

Always remember to stay in contact with your contributing organizations. Remind them and assure them of their importance to you – by telling them that you do need and appreciate their support. 
CREATIVE, FUN, AND EFFECTIVE FUNDRAISING ACTIVITIES
LETTER-WRITING
Through letter-writing campaigns, you can utilize one of the easiest and most direct fundraising methods available. Simply send letters to friends, family members, employers, co-workers, clubs, churches, and other organizations, like the United Way, that you feel would be interested in assisting you in your volunteer endeavors. Also, AMANI HOSTEL will assist you, as we will send official letters of acceptance from our organization to the companies that you wish to contact. In this letter, we will provide your prospective contributing organization with proof that you are registered with our program, which may better your chances for extra funding. 
UNIVERSITY FUNDS
If you are a student, one major source of funding is your own college or university. Many school clubs are allocated a certain amount of funds for student activities. Please contact your university to find out more about this fundraising option 
GRANTS
Another common way to raise money is through grant proposals. With a grant proposal, you can write to many international organizations, such as the Ford Foundation or Rockefeller foundation, to request for further funding. However, sometimes grants are difficult to obtain. Also, grants are often time sensitive in that foundations have deadlines and funding cycles. 
LOCAL BUSINESSES
Local businesses are very likely to make a contribution to your volunteer cause. You may want to approach the business with a letter first, enclosing all relevant materials and a pledge form. Then, follow up the proposal with a phone call or personal meeting.
EVENTS
When planning an event always make sure that the expected amount of income will surpass the amount of time and money put into the event. If you work hard at your event, you can raise the entire amount of money that you will need for your volunteering work. 
SALES
A traditional way to raise money is through bake sales, arts and crafts sales, candy sales, garage sales, and just about any type of sale that interests you. If you know someone who is a baker, an artist, or a published writer, you can ask them if they would like to donate their creations, so that you may allow the sale towards your fundraising program. 
RAFFLES
For a raffle, groups can obtain donated items from local stores, companies, and restaurants. A fundraiser can use these items and raffle them off, usually at a larger event such as a dance. If there are no large items to raffle off, sometimes groups buy their own – like a television or a stereo. As long as the proceeds are higher than the purchase price, raffles are effective methods of fundraising. 
MEDIA
Perhaps one of the best ways to promote awareness and to raise funds for your upcoming international adventure is through utilizing the local media.
You can circulate the enclosed press announcement to publications with which you may be affiliated, such as your hometown newspaper, alumni magazines, church bulletins, or any organization bulletins.
Having a short piece published is a wonderful start on your fundraising quest.