USAMBARA MOUNTAIN WALKING TOUR-6DAYS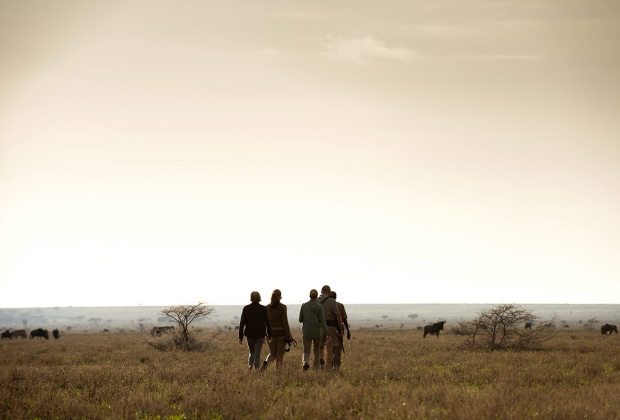 Trip Summary:
Usambara Mountain Walking Tour 6 days, is a tour takes you to explore the Usambara Mountains on the northeastern of Tanzania. Landscape, tropical forests and numerous spectacular viewpoints, historical sites and the opportunity to visit local community's development projects, thorough explanation of the history and life of the local farmers provide a memorable experience. 
This area of west Usambara in nick named Switzerland of Africa because of the mountain range. You will enjoy your tour.
Trip Info:
You will enjoy and experience nature, wildlife, habit and habitat of the fauna and flora in the natural areas, also peoples and culture. Availability 90% Sure, Book today

Minimum Rate Per Adult: US$ 
Departing From: Dar es Salaam/Arusha/Moshi/Tanga
Duration: 6 Days / 5 Nights
Departure Time: 0830 Hrs (possible to leave earlier than)
Departures: Daily
Minimum Persons Required: 2
Best Time:All the year round
Itinerary:
Day 1:
Into Lushoto

In the morning at 0730hrs depart from Arusha Moshi or Dar to Lushoto West Usambara where you will arrive in the early afternoon for lunch. Afternoon walk or drive to Irente viewpoint and Irente Farm. The farmers produce many types of fruits, which are sold in Arusha, Dar, Moshi and Morogoro. Meals and overnight in Lawns hotel, White house hotel, Grant hotel or Campsite FB

Day 2:
Lushoto- Magamba forest – 6-7hrs
-Breakfast followed by walking to the Magamba rainforest, visit an old stranch dug by the German during World War 1, the guide will provide an explanation of German and British Colonial history. proceed on walking thru the rainforest of Magamba to the village of Lukozi for dinner and overnight in guest house or camping. FB 

Day 3:
Magamba – Usambara villages – 5-6hrs
Breakfast, then walk along valleys and sloping hillsides of the inner Usambara Mountain passing by the vegetable farms lined with eucalyptus and banana trees. You will pass thru the villages of Malindi, Makose and Kagulio, proceed to Rangwi Catholic mission for dinner and overnight, in Rest house or Camping FB.

Day 4:
Usambara villages
After breakfast walk to Mamboleo or Tema villages, these villages are well known for their soil conservation and traditional irrigation project which concentrate on the development of stone and bench terraces to improve farming, thorough explanation by your guide on how the people of Shambaa tribe living in the area do keep their surrounding environment. Dinner and overnight at Mamboleo village camping. FB

Day 5:
Usambara Mtae:
After breakfast, proceed on walking to Mtae and thereafter you will climb Shegayu peak 2,220 m, where on clear days you will be able to see Mt. Kilimanjaro and Taita hills across the border to Kenya. You will have lunch enroute, dinner and overnight at Mtae. FB.

Day 6:
Mtae – Lushoto – next travel
Wake up at 0600hrs for early morning breakfast, after breakfast check out from Mtae and yet in the private vehicles for Lushoto where you will arrive in time for lunch. After lunch the driver with take you back to Arusha or proceed with your next travel.