GAP YEAR TRAVEL PROGRAMS 2022-2025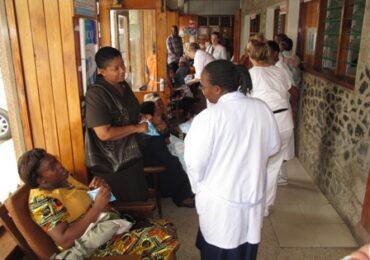 Gap year programs are an opportunity to get to know what's out there before you make decisions about your future education and career path. It's more time to work on that project you've been putting off while studying. It's a chance to learn about the real world outside the four walls of a classroom. It's a way for you to get out of your comfort zone and find out more about your own natural aptitudes. It's your shot at seeing the world before choosing where you'd like to settle down for the next few years and make some long-term progress.
Maybe you don't agree with precisely any of these definitions of the gap year program. That's okay. The exact meaning of a gap year program is probably a little different for everyone. In whichever way you define a gap year program, most gap-year students would agree that it's a chance to design your own year of learning, achievement, impact, and life experience, away from more traditionally structured school and work systems.
With  Projects Abroad, you can have a Gap year Travel program abroad where you fulfill your potential while exploring the world.
We offer a wide range of options, so we can match a lot of your gap year ideas. Interested in a gap year spent volunteering with animals?
Eager to use your gap year travel program to add work experience to your CV? Whatever you need for your gap year program, we can help make it a reality!
This is what you can expect from our gap year program  projects:
Work on long-term, sustainable solutions to specific problems and make a real impact
Add real-life experience to your CV
Get first-hand insight into global challenges facing people today
Work closely with local community members and organizations
Become more independent
Planning gap year travels programs is our specialty, and we offer a hassle-free and completely flexible experience for gap year travel. You can choose:
What kind of work do you want to do
Which country do you want to go to
How long do you want to travel, and your own start dates
GP YEAR TRAVEL PROGRAMS CALENDAR 2022-2025.
2022 – 2025
1st Session; June 5th – June 26th (6/5/10- 6/26)
2nd Session; July 9th – July 30th    (7/9/10- 7/30
3rd Session; August 12th – September 12th (8/12/10- 9/12/
Days: 21-30
Ages: 16 – yrs, 20- 28, 30 – 65
Tuition: $2,800USD per person.
-Airfare not included.
Maximum Group 1, 2, and 3 size; 15- 26pax
Community Service Hours: 25- 30hrs per week.
Arrive/Depart: Depart Home to Amsterdam then Amsterdam to KIA – Tanzania then Depart KIA to Amsterdam then from Amsterdam back to your home.