Amani Hostel Run Our Safaris Programs In Keeping With the Following Guidelines…
TIES (The International Ecotourism Society) defines ecotourism as "responsible travel to natural areas that conserves the environment and improves the well-being of local people." This means that those who implement and participate in ecotourism activities should follow the following principles:

– Minimize impact
– Build environmental and cultural awareness and respect
– Provide positive experiences for both visitors and hosts
– Provide direct financial benefits for conservation
– Provide financial benefits and empowerment for local people
– Raise sensitivity to host countries' political, environmental, and social climate
– Support international human rights and labor agreements
Local Services 
Where possible we use locally owned and run services and businesses: 
– Staying in locally owned and run accommodation in preference to foreign-owned hotel chains 
– Buying our food and supplies from local markets and stores. 
– Supporting local business's and their income by using locally owned shops and restaurants – our guides are all African and know the areas they guide in as well as the areas and cultures in which you'll travel. 

Responsible Actions 
We encourage our clients through our guides, literature, and actions to act in a responsible way towards local people, customs, and the environment. Where possible, we support accommodation providers who follow specific ecotourism principles. For new destinations, we take into consideration environmental, cultural and economic issues. 

Low Impact
By keeping our group sizes small we ensure that our operations do not disrupt or lead to the displacement of local people. Small groups require smaller and less obtrusive support vehicles. By biking and walking, we travel in a low impact manner on the environment.
Environment
We take responsibility for our actions in maintaining and improving the environment. 
– minimizing water and atmospheric pollution and misuse. 
– minimizing litter and disposing of litter in the best way possible. 
– employing environmental considerations into all trip and business planning.
– We upgrade and service our vehicles on a regular basis so that we minimize the pollution on the environment.
– We also encourage our guides to use gas to cook with instead of burning firewood from the areas where they stay overnight. The clients all assist in keeping their traveling environment tidy and clean.
Community Support
A large percentage of our team is from a local community. We support local communities by visiting villages and schools on tour where the clients can make donations or where they can purchase handmade products. Some groups arrange to stay for a period of time in the villages and get involved in community work projects. We can arrange township tours and dinners for travelers, therefore supporting the local community and economy.
Conservation
The activities we arrange help to impart knowledge about wildlife, and educate and enable people to experience and get close to nature.
Most of our tours include visits to National Parks which charge a conservation fee and in some cases; a large portion of the entrance fee is given to the local community. In consistently supporting these National Parks throughout Southern and East Africa, we help to further the conservation projects in the respective areas.
Training
Global Safaris provides regular and ongoing training in the principles and practices of responsible tourism to our Team. 

Office
– We aim to reduce the levels of energy use in our offices by utilizing energy-saving light-bulbs and minimal heating, by use of thermal insulation in the ceiling cavities.
– The use of paper is reduced by increased training and use of computer technology, as well as internal documentation being printed on both paper sides.
– Water is saved by using recycled kitchen wastewater as a means to irrigate the company garden.
– The company garden makes use of indigenous plants that typically use less water than alien vegetation.
– Our refuse is divided into glass, plastic and paper, for the appropriate recycling. 
– For our more complicated and technical services we make use of a VPS (virtual private server) as it uses far less energy with minimal impact on the environment. The VPS uses high-performance and low-voltage servers which reduces the energy requirements and carbon emissions. The company we use recycles 100 percent of all recyclable hardware components and meets or exceeds environmental requirements for the disposal of all non-recyclable, hazardous components.
Advice to Responsible Eco-Travelers:
1) Support Local. Be aware of where your money is going, and patronize locally-owned accommodation, restaurants and shops. Try to keep your dollars within the local economy, so as to benefit local communities. Also, remember that in some places, the local people prefer items of clothing to actual currency, as they have little use for the latter.
2) Learn Basic Phrases. Before visiting any foreign land, familiarize yourself with: greetings, "please" & "thank you," and "can you help me". After all, manners make the man! If in doubt, buy a phrase book and make every attempt to speak the local language.
3) Bargain fairly, and with respect for the seller. Be aware of the economic realities of where you are. Haggling is the norm in many cultures, but don't feel upset that as a visitor who potentially earns a 100 times a local's salary, you're expected to pay slightly more than the local price.
4) Respect Cultures, Traditions and Holy Places. In most instances, cover your shoulders, arms and legs when visiting a holy place. In Madagascar, for example, you are prohibited from pointing at a tomb as it might anger the ancestors.
5) Decrease anger and increase humor. Never demean, degrade, insult or patronize your hosts. Realize that we all have different ways of thinking and different concepts of time and the best way to endure a frustrating situation is to try and see the funny side of it.
6) Do your homework. A little research on the social, political, and environmental issues faced by the people you are visiting can only be in your favor. Read the background, political and historic sections of your guidebook e.g. Brandt, Lonely Planet, Moon Publications and Rough Guides.
7) Be water-wise. Be aware of the amount of water used. Where possible, shower instead of taking a bath. Minimize on the leaving of taps running when shaving, brushing teeth or washing your hands.
8) Do not litter. If no refuse bins are provided, keep your refuse with you until a bin becomes available. At all times, show respect for the environment.
9) Leave pre-conceptions at home. People from all walks of life all have humanity in common, even if you don't agree with some of their customs. Go with the flow and revel in your sense of adventure!
10) Be a traveler, not a tourist. Immerse yourself in culture and communities and try to make a difference; don't just leave with a suntan and photographs.
More About Responsible Policy.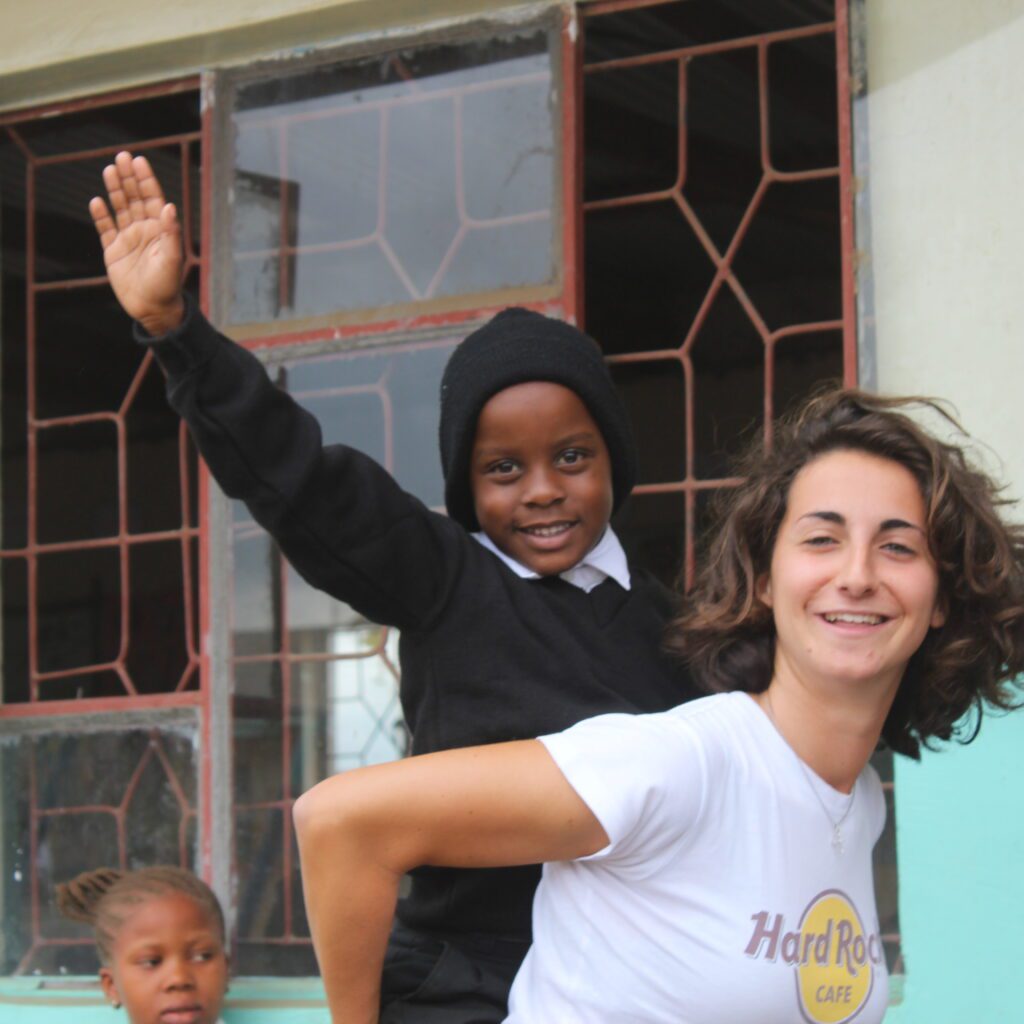 Volunteers should be part of the community in which they work and they should not impact adversely on the community;
We are actively involved in a number of water projects that conform to the standards of the UN water is life programme and also we are involved on community development projects like medical care project, Care-Orphanage and Teaching Project.
We never force western views on our partners; we always take economic needs coupled with the environmental need into account;
We only send volunteers when they are needed and not for simple financial gain;
All water projects use local sourced renewable materials where possible;
We actively support full recycling;
Training and briefing all staff on company environmental policy and how to adopt best practice;
Ensuring suppliers and Project Partners are fully aware of our environmental policy and that they adhere to it;
Ensure that all of our new projects are researched fully, taking all local environmental considerations into account.
Social responsibility
This is at the core of everything we do we operate on a totally not for profit basis – we make NO money ourselves;
Volunteering must form part of an overall local led strategy;
Volunteering should empower the next generation;
All staff and suppliers receive full training with regards to our organizations social responsibility programme;
We provide all volunteers with a full induction before they go and on arrival – this focuses on the importance of respect and cultural diversity;
We have a full ethical policy which can be viewed on this website as well
We always ensure that our new projects are researched fully taking local needs fully into account – the projects MUST benefit the community economically and developmentally.
Cultural considerations are always taken into account.