Animal Welfare Volunteering in Arusha, Tanzania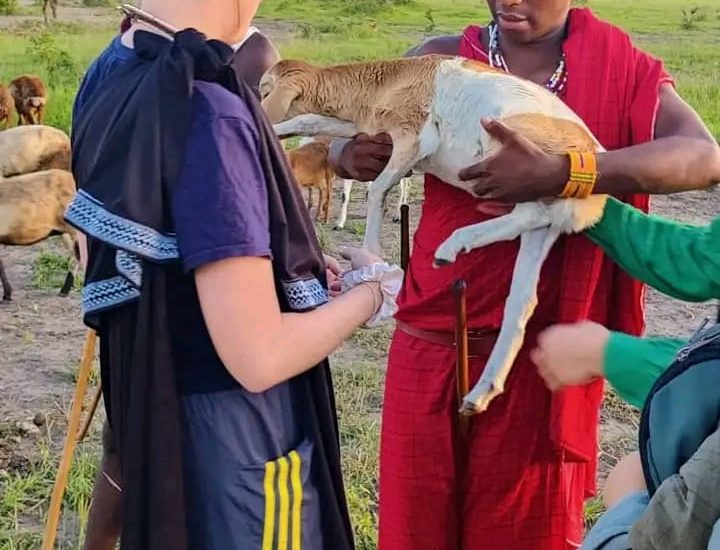 Situated in northern Tanzania, Arusha is the capital of the Arusha Region and is surrounded by some of Africa's most famous landscapes and national parks. Situated below Mount Meru on the eastern edge of the eastern branch of the Great Rift Valley, it has a mild climate and is close to Serengeti, Ngorongoro Crater, Lake Manyara, Olduvai Gorge, Tarangire National Park, and Mount Kilimanjaro, as well as having its own Arusha National Park on Mount Meru.
Arusha balances well the 'city life' with the 'small town' feel and that makes it even more attractive in the eyes of tourists and travelers from all parts of the world. The city is surrounded by farm estates growing coffee, wheat and maize. These farm estates are being maintained by the Arusha and Meru tribes since the 18th century. Arusha is commonly referred to as the safari capital of East Africa. This is because it is the main starting point for safaris into Tanzania. It is a vibrant town renowned for its streets filled with tourist vehicles, the Maasai warriors and the famous Central Market. Awesome!
When you volunteer with animals in Tanzania you'll be adding value to the local community, while also developing personally and professionally by:
Assisting a local vet to care for animals

Learning about animal welfare in a developing country

Developing your communication skills

Gaining animal care experience

Immersing yourself in Tanzanian culture

Discovering Africa's incredible wildlife
This wonderful program works in a number of ways to raise awareness of and stop the abuse and neglect of animals, while also providing hands-on care for animals in need. Volunteers can choose to work on the animal welfare campaign, or in the animal shelter – or do both! The need of more adequate animal care and education of the population in…
This wonderful program works in a number of ways to raise awareness of and stop the abuse and neglect of animals, while also providing hands-on care for animals in need. Volunteers can choose to work on the animal welfare campaign, or in the animal shelter – or do both! The need of more adequate animal care and education of the population in and around the Arusha area is huge. The shelter cares for a large number of puppies and fully grown dogs, and some cats. 
The animal welfare program works on education and awareness programs in the Meru region to protect animals from cruelty by promoting, improving, and developing matters concerning the welfare and understanding of animals. They are fighting for a different perception of animals within their culture and society and the five freedoms of animals: freedom from hunger and thirst, freedom from discomfort, freedom from pain, injury and disease, freedom from fear and distress and freedom to express normal behavior. The program works on a variety of initiatives to increase understanding and to make real change to the lives of animals. Volunteers on this program will gain great experience on a variety of initiatives and know that they are truly helping animals in need.
Goals of this Project:
Provide essential care and support to vulnerable animals in Tanzania

Increase awareness of the plight of animals in Tanzania and educate people on animal rights

Create a safer society for animals to live

Enable inter-cultural exchange which benefits both locals and international volunteers alike.
PROGRAM COST
Tanzania – Quick Facts
Start Dates: All Year Round
Duration: 1-24 Weeks
Program Locations: Arusha & Zanzibar
Minimum Age: 17 years+
Certificate – Offered after Program completion
All volunteer programs start on the first and third Monday of each month. Tanzania programs are fully open now!!
The country has opened for international arrivals. Programs in Arusha, Dar es Salaam, Mwanza, Mbeya and Zanzibar are available. No quarantine requirements on arrival.
Amani Hostel provide the world's most affordable volunteer Program Fees all while delivering an award-winning support service. Using an online and modern approach we are able to provide life-changing opportunities which are often a fraction of the cost of similar organizations.
Amani Hostel   is also offering a wide range of affordable volunteering opportunities in two different cities in Tanzania – Arusha, and Zanzibar. Participants can choose to be a part of diverse projects including Childcare, medical, Teaching English, 2 Weeks Special, Football Coaching, and Conservation Project.
Medical and pre-med students can join the Health Care Project and work with experienced professional doctors. Apart from these, gap year travelers and backpackers looking to gain some meaningful international work experience as well as high school and college students looking for a worthy project can join these  International Programs, which not only gives a chance to volunteer but also allows you to explore the adventure trails and spot the Big 5 amidst the wilderness.
If you wish to be a responsible volunteer in Tanzania and enjoy the thrilling game drives, then get ready and join it through us!
If you are tired of expensive volunteer programs but want to make a positive contribution to the world, look no further! Amani Hostel   is dedicated to offering high-quality, well-organized, and meaningful programs at the most affordable price in the United States.
We work hard to keep costs as low as possible, focusing on the effectiveness of our projects, the safety of our volunteers, and the quality of participant experiences. We currently offer the most competitive price possible in today's market and as small weekly fee as follows:
 Tanzania Volunteer programs cost table for 2022/2023 and for 2024.
Incl. introduction days
Weeks
Fee
2
350
3
450
4
500
5
600
6
700
7
800
8
900
9
1,000
10
1,200
11
1,300
12
1,400
What's included?
Accommodation (volunteer house)
Free Airport pick up and drop off (24hrs )
Food (Breakfast and Dinner in a day)
1-2days of In country program Orientation and
Induction session to know the culture, people and city places.
In-country support
Free T-shirt and a cap
Free bottled water 1.5ltrs per day provided in your room.
Free WiFe use in the house.
Free day trip to Tarangire National park/ Lake Manyara for a volunteer stay longer than 9-weeks and this also includes Free visit to Maasai Village and Waterfalls)
Pre-departure support from your Program Manager
Personalized project and Pre-departure information
Certificate of completion
What's not included?
The Visa
Airfare
Personal expenses on soft drinks and foods
Daily transportation
Important things to note;
Our entire given Program does not attract a registration fees to join us.
Additional things to budget for include: Visa, flights, travel insurance (mandatory), vaccinations, criminal background check and return to the airport when your program finishes.
Recommended spending money: Volunteers in Tanzania generally find US$70-90 per week to be sufficient for expenses.
Independent volunteers under the age of 18 will have an additional cost of US$80 per week added to their program fee to cover extra logistical support provided by the local team.
The Medical project has an additional surcharge of US$50 per week for additional supervision, materials, and logistics involved.
The Animal Welfare project has a one-off surcharge of US$80 which covers costs involved in supervision and transport, and goes directly to the veterinarian volunteers are working with.
The Sustainable Agriculture project has a one-off surcharge of US$80 and the Construction and Renovation project has an additional surcharge of US$49 per week which covers supervision, materials and logistics involved with these projects.
A volunteer signing up for long term can pay his or her program cost with us on installment-Available on request.