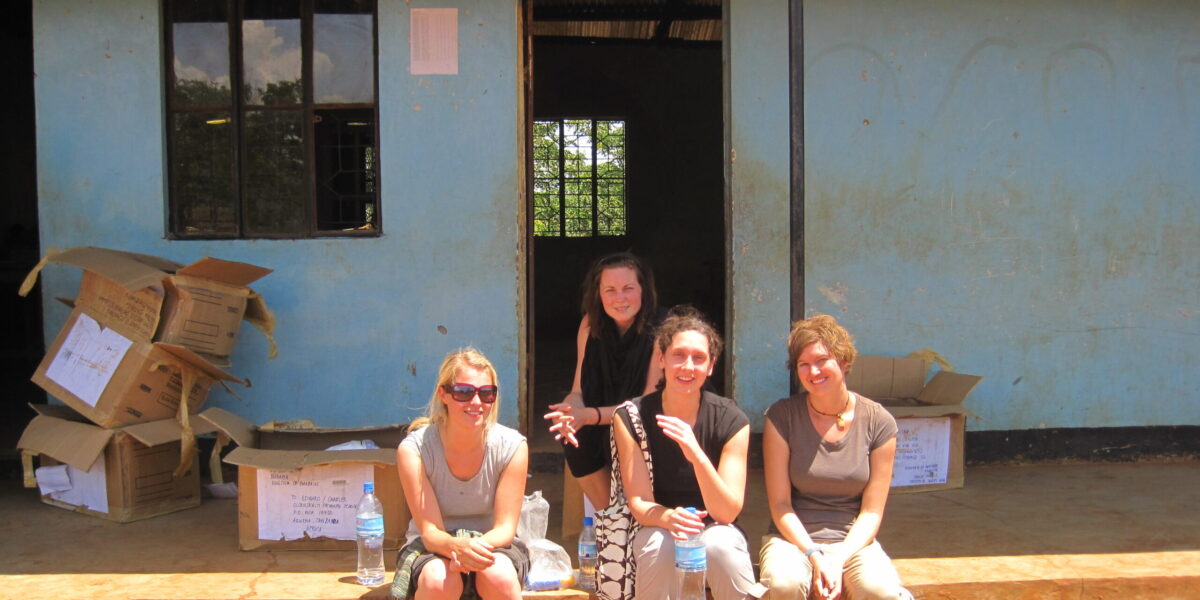 Established in 2010, Amani Hostel has sent many volunteers to Tanzania. They support Community Development and Conservation throughout the developing world and also organize professional Work Experience Internships, Cultural activities and Language courses. They have a global network of permanent field staff and they have built ongoing relationships with project
partners to maintain sustainable projects and worthwhile experiences for their volunteers.
Available Projects
•    Teach English, and other subjects like Music, Maths, Drama, Computers, Science, etc.
•    Rewarding Community Development projects across the globe with, e.g., Townships in South Africa, Indigenous Amazon tribes, Refugees in Australia, Street Children, and Orphans in Argentina.
•    Coach  Play Sports, 22 sports including Football, Cricket, Netball, and Basketball.
•    Hands-on Conservation placements with Dolphins, Elephants, Rhinos, Lions, etc
•    Professional Work Experience Internships in many fields, including Journalism, Law,  Medicine, Business, PR, Tourism, Veterinary, Architecture, Design, and much more.
•    Language Courses. The best way to learn a language is to live it, eat it, and breathe it! Learn Swahili in Tanzania.
Countries/locations
Tanzania only
Why Amani Hostel?
•    The most important thing is YOU!
•    Exceptional support – large local & international staff force available 24/7
•    Flexibility making each placement unique
•    Interesting quality projects
•    No previous experience required
No qualifications or previous experience are necessary, just a good dose of enthusiasm!
Everyone is welcome in the Amani Hostel program, whether gap year, undergraduate, on a career break – or even retired! From 17 years old upwards, and all nationalities. Their placements will suit anyone who wants to make a real difference, wants first-hand experience of a different culture, and has initiative.
Costs vary depending on the length of placement and you can participate for up to one year, subject to visa requirements.
Included is full support from the moment of booking and throughout your placement to your
return home. There are support staff 24/7 in all their destinations worldwide and a 24-hour emergency international telephone line direct to the Head Office. All meals are provided unless otherwise stated. Accommodation is provided (whether a rented house, a hotel/hostel, homestay, apartment or flat).
You will be met at the nearest airport on your arrival by their in-country manager who will take you to your accommodation and give you a full induction into the area. He/she will also be on call 24/7 and you will see them frequently.
Pre-departure you will receive comprehensive information about every aspect of your
placement and necessary preparations, ranging from what to pack, to visa information, to what to do on your weekend travel in the country. Your safety, well-being, and happiness throughout your placement are our primary concerns and they will keep in touch with you throughout.
International flights are not included.
WHAT YOU'LL GAIN FROM DOING THIS PROJECT:
•    An exciting, never-to-be-forgotten adventure into your chosen country.
•    New skills, more confidence, a greater understanding of a different culture, and invaluable personal and professional development.
•    An entry on your CV or résumé that will put you head and shoulders above most others in the job market
•    Experienced local staff with 24/7 back-up and support who'll meet you at the airport on your arrival – helps you feel safe and never alone!
•    An in-depth Induction makes you feel local straight away!
•    A unique insight into another culture – see it from the inside in a way you could never do as a tourist.
•    An opportunity to make lifelong friends from all over the world.
•    And best of all … an unforgettable experience!
Project Details.
Volunteer travel holidays for all ages, individuals, groups, and families. Gap year programs, Study Abroad opportunities, and Work Experience Internships.
Who is Amani Hostel?
Amani Hostel is a voluntary organization that was set up in 2010, to enable people from all over the world to be able to experience the joys of living and working in Tanzania. Having traveled extensively and been lucky enough to work in various countries, they believed that everyone should have the opportunity to meet and live with different cultures, races, and ethnic groups, and to gain experiences and memories which, like their own, would stay with them for the rest of their lives.
And now, many thousands of volunteers and interns later, they and their dedicated team have done just that!
What do we do and where do we work?
We help you find an experience of a lifetime that is both fulfilling and rewarding. You will build skills, make lifelong friends and contribute to less fortunate communities. Choose from over 10- voluntary placements in Wildlife Conservation, Working with children in Teaching or Care, Work Experience Internships, and Study Abroad Courses. With us, you'll have a unique experience that is fulfilling, very worthwhile…. and lots of fun and adventure.
All our placements are suitable for gap years, bridge years, grown-up gapers, career breaks, students, internships, and retired people.
We also vet individual projects before working with them to ensure that our volunteer's efforts are worthwhile and beneficial to the communities they're assisting. That includes working with rescued, orphaned, or abused animals or species whose existence is threatened or working with disadvantaged children or adults, or communities that are in need of support in different ways.
This means that the children you work with, the animals you help to save, and the local
communities all benefit hugely from your very kind efforts! And if you're interning to further your career, you'll learn from your host company – and they will learn from you.
Why choose us?
Amani Hostel has a team of people who look after your program from the planning stage through to completion. Many of them are ex-Amani Hostel volunteers. With their own volunteering experience and the expertise they've gained through working in Amani Hostel, they know exactly what volunteer requirements are – and they fully understand things like last-minute nerves or homesickness!
We also have over 15-staff and partners overseas to look after you. So, between our Home
Team and our Overseas Teams, you will get excellent support and backup while on your project.
Our placements are open to everybody, from 16 and up, or younger if accompanied by
an adult. All nationalities & ages are welcome.
They are available throughout the year and are incredibly flexible – you can choose your start and finish dates and include time for independent travel.
Placements last from 1 week to 1 year, subject to visa requirements.
You don't need any qualifications or experience to take part in most of our projects.
We are a conscientious, friendly staff team of ex-volunteers; we know exactly how it
feels!.
We have excellent support and backup, from booking your arrangements, throughout
your placement to your return home (incl. a 24-hour Tanzania Emergency phone line).
Our local staff can also help you with sightseeing arrangements and will be happy to
suggest exciting places to visit.
We can give you expert advice on flights, visas, travel insurance, etc. We can also help
you plan any independent travel.
The cost of your placement usually covers all food and accommodation (unless
otherwise stated), being met at the airport, and full support in-country care. All you need is to spend money.
Wherever possible we can tailor make a project to suit your requirements.
We provide comprehensive current information packs covering everything you need to know, from safety all the way through to what to pack.
We have a huge variety of many worthwhile placements where you can MAKE A
DIFFERENCE or, in the case of an internship or course, GAIN VALUABLE EXPERIENCE.
We have 20+ years of experience with solid, well-run programs. Ask us for contact
details of past volunteers and speak to them for yourself.
We try to be as accurate and transparent as possible I have read your brochure and I was drawn to your company because of your honesty about the projects being hard work and needing a sense of humor. Other companies seem to sugarcoat these projects and make them seem perfect which is not realistic